Custom Android
App Development Agency
With our solid, dependable, and tailored technology-driven solutions, you can quickly realize your corporate goal. Our Android application development firm has assisted start-ups and businesses like yours for more than 23 years in developing their brands across all scales, sizes, and ecosystems. You'll adore us just as our customers do!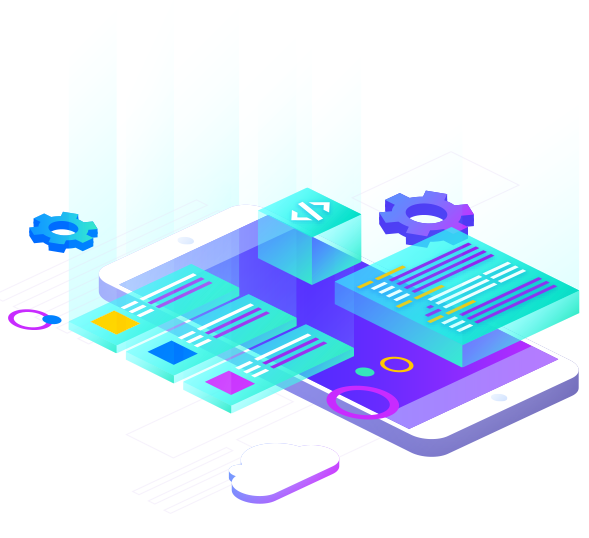 Android DEVELOPMENT
Grow Your Business With Our Range Of Leading Android Application Development Services
Engage a reputable mobile app development company that pays attention to your needs. Gain the competitive advantage your business needs with our highly customisable Android app solutions at your side.

Custom Android App Development
With our full-lifecycle Android app development solutions for smartphones, tablets, wearables, and TV, you can make your aspirations a reality.

Solutions for Scalable Enterprise Apps
Utilize our full stack Android developers' strategic planning and cutting-edge technological solutions for the unique requirements of your expanding business.

Platform updates and seamless migration
Take advantage of our vast Android app development services to easily bring your brand on the platform of your choosing.

Expert Android Consulting
Consult our top team of mobile application developers across all industry sectors to maximize your client experience.

Strong App Support And Upkeep
Increase the performance of your Android app by taking advantage of prompt maintenance services and reliable support.

Reliable Testing And Quality Assurance
With the help of our knowledgeable Android app developers, who rigorously QA and test your product, you can create a safe and dependable app.
Benefits of Android App
Maximize Your Reach With Android Mobile App Development
Hiring a service provider for Android application development has a number of advantages for your company. We want to help you start down the road to unmatched expansion because of this.

Lower Prices
With the aid of its robust SDK, developers can simply create apps while lowering licensing and development costs.

UI customization
Google places a strong emphasis on making its user interface customizable, giving businesses and developers greater freedom to create compelling products.

Simple Approvals
Android applications do not need to go through a thorough review process before being released on the market. As a result, the time between concept and product is short.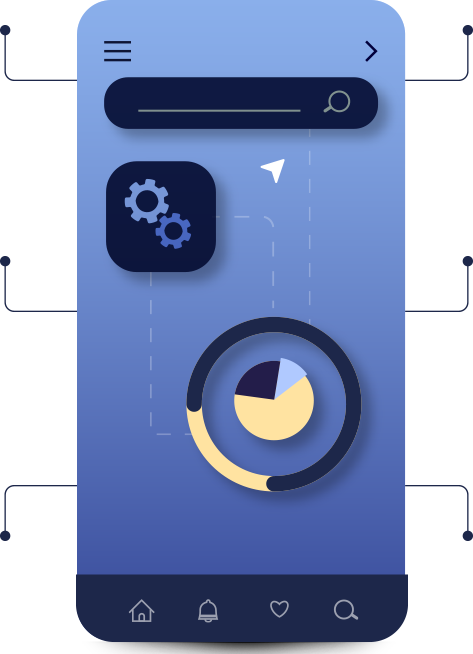 Spread over Multiple Networks
Many independent app stores also provide Android apps for download. As a result, you may connect with more people and increase your market penetration.

Security
Linux, on which Android is built, ensures the security and smooth functioning of every mobile app available through Google MarketPlace.

Open Source
Because Android is open-source, app developers may easily acquire licensed, royalty-free software, and the most advanced technological frameworks.
Our Process
Android App Development Process

Decide what you need
Please specify the type(s) and number(s) of developers you require for your upcoming or ongoing project.

Choose your team
We'll share our top picks for iOS developers with you so you can choose which one(s) to hire for your immediate or long-term project.

We create your app
Your app will be developed by the iOS developers you've chosen, who will keep in close contact with you by providing daily code validations and an updated reporting sheet.

Scale your app
You may effortlessly scale your specialized workforce up or down based on your company's needs. The advantages of working with a development team, such as updates and migration help, will still apply.

First Time Right
You may expedite the development of your app by using First-Time-Right coding, which is used by our iOS developers to achieve milestones.
FAQ'S
Android App Development
Stated FAQs will help you to understand more about our functioning
Our expert team conducts an in-depth analysis of your requirements, based on which we suggest a custom Android development process with the required technologies. Then, we build a basic prototype and take any feedback from you. We ensure the code quality and perform user acceptance testing before we finally release the app for production.
Ionic: Ionic has more pre-development components and one can reuse the code to develop any platform. It is simple and consistent and since it is a web view, so testing can be done on any platform. REACT NATIVE: It is introduced by Facebook which allows the mobile app development on various platforms to deliver native-like performance. React Native has very few pre-developed components and one can reuse the code only for Android, iOS, and Windows Apps. It is fundamental, and code performance is excellent since there's no web view. Testing needs an emulator or mobile device. It is used by many renowned firms such as UberEats, Facebook, etc. FLUTTER: It is powered by Google, considered one of the best native-like performance tools for mobile development. It is more popular than React Native. The reason behind, it uses Dart, a programming language that has many advanced features to make the work go easy and attractive. CORDOVA: Apache Cordova is simple to learn and runs on all common browsers. It can access powerful native features of the device and hence makes the owner's life easier. Popular toolkits such as Sencha Touch, jQuery, and Dojox Mobile have their compatible environment with Cordova. It also supports a plug-in architecture that allows developers to expand the functionalities.
today's age, it is imperative to reach out to customers with convenient solutions on the platforms they prefer. The Android app market is growing at an unprecedented rate, making it an excellent opportunity for start-ups and enterprises. With a bit of investment in an Android app, you can gain a much higher ROI, competitive edge and build customer loyalty at a fast pace. At The DATA, we offer you a complete range of Android studio app development services.
There are several things you need to consider-
Experience across your relevant industry
Technologies they leverage
An extensive clientele
Customer support and maintenance services
Look at their portfolio
Post-product release services
The costs are analyzed during the first stage of your requirement analysis. Then, based on your industry, technical specifications, and more, we propose a quote that fits your budget. For more detailed information on costs, please reach out to us. We're a call away!
Transition at a glance
10
countries on our
global delivery map
DEVELOPMENT
Android App Development
From Apple Watch to iPhone select from a range of custom Android app development services and fulfil your business requirements with a leading Android app development company in India. Choose an offshore iPhone app development Company India to maintain standards for an international market and grow your business across the world!
Android App Development Frameworks & Tools

Flutter

React Native

Android
The voice of our customers speaks for itself
Our clients recognize us as a one-stop software development com
Read full reviews